On December 12, the 2019 Economic Night was held at the Summum, organized by the Grenoble Chamber of Commerce and Industry. The entire Vulkam team was present to receive the trophy that was awarded to them.
Vulkam was proud to receive the award of Start-up of the Year 2019 by Présences Magazine.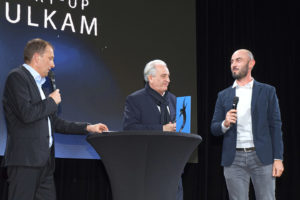 This award marks positively the end of a significant year for Vulkam, which continues to grow. In 2019, we won the Innotrophy for the best industrial innovation and opened the DeepTech tour organized by Bpifrance. We have also expanded our team and plan to continue for 2020 (find our current recruitments here). And above all, we have strengthened our presence in our targeted markets such as watchmaking and medical. This has resulted in new industrial partnerships that will support our future development.
It is therefore with confidence and a new trophy in hand that Vulkam is preparing to enter 2020. This will also be an important year as Vulkam continues to build on its momentum and accelerate its development in order to be able to produce Vulkalloys®-based parts in series by 2022!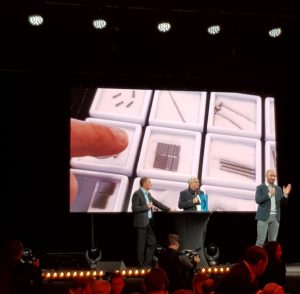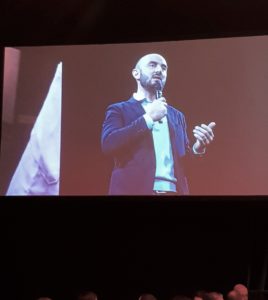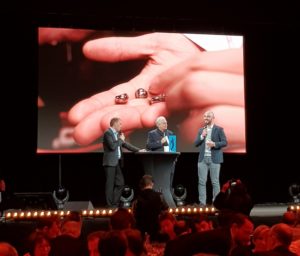 Find here the complete replay of the award ceremony (in french).
To see how our innovative materials can help you differentiate yourself and improve your products, contact our technical team!
———————————————————————————————————————————————-
Our other news of 2019:
Vulkam enters the medical sector thanks to its unique metals with unique properties
LAM-17 conference: feedback on an event where Vulkam generated a lot of interest
A look back at the EPHJ 2019: Confirmed expectations and future projects for Vulkam
Vivatech 2019, review: Visibility and many opportunities for Vulkam