After good holidays, the Vulkam team is going back to work with a busy agenda!
The Liquid and Amorphous Metals conferences
The 17th edition of the International Conference on Liquid and Amorphous Metals starts this week in Lyon, and on Wednesday 28.09, Vulkam and the SIMaP laboratory will take part in some conferences. This event gathers scientists and professionals working worldwide on our core business, amorphous metals. The aim of the LAM conferences is to attract worldwide scientists and professionals working in the field of liquid and amorphous metals in order to discuss new advances and future directions in this intriguing field of condensed matter physics, chemistry and materials sciences.

The perfect place to be to learn about the latest and most relevant advances about matchless properties of Vulkam's amorphous metals, the Vulkalloys.
Of course, Vulkam will take part in the conferences: our Scientific Manager Alexis LENAIN will introduce Vulkam and talk about the exceptional abilities of our miniature molding process. Eliott GUERIN and Bruno LAVISSE from the SIMaP laboratory will also talk about their research results made in collaboration with Vulkam.
Obviously, we don't stop here. In September, there are two important dates to keep in mind :
The Bpifrance DeepTech Tour
First, on the 19th of September, Sébastien GRAVIER will have the opportunity to speak by side of the French Minister of Higher Education and Research, Mme Frédérique VIDAL, during the BpiFrance Deeptech Tour 2019's step in Grenoble. This tour is the result of the ministery's willingness to developing and supporting the deeptech start-ups in France. We are very proud of taking part in this event in such a special way. It will enable us to relate our experience of building a deep tech start-up. Hamid LAMRAOUI founder of UroMems, Stéphane LAVALLEE from Surgivisio and Jean-Luc VALLEJO from ISKN will also speak about their adventure.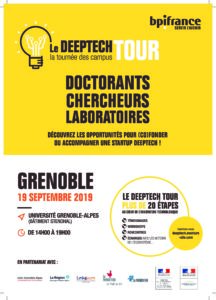 Click here for more details about the Vulkam and the deep tech start-up nation.
The
international
Congress of Chronometry
Finally, the International Congress of Chronometry will take place in Montreux, Switzerland on the 25th & 26th of September where Sébastien GRAVIER will introduce Vulkam where we will have the opportunity to interact with watchmaking professionals. It is a big opportunity for making new contacts and seducing new clients.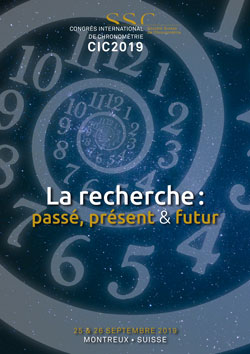 More important dates are coming for us in Falls so follow us closely for more news about these events and our adventure!
Are you wondering how our innovative materials can help you differentiate yourself and improve your products? Contact our technical team!
Our other current news:
Vulkam opens the deeptech tour in Grenoble
International Congress of Chronometry 2019 edition: Vulkam was intervening!