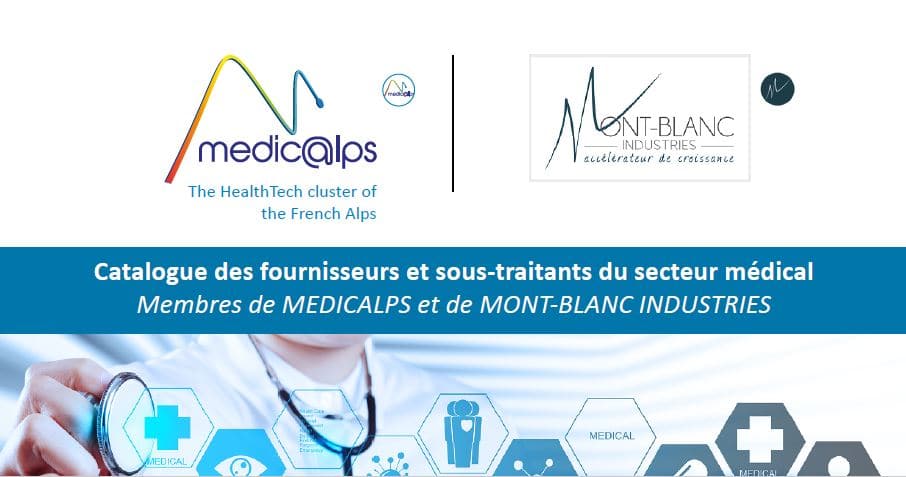 The first partners and subcontractor's guide for medical industries in Auvergne-Rhône-Alpes has just been released!
For those two major industrial clusters, MEDICALPS* and MONT-BLANC INDUSTRIES** , Vulkam is a valued partner for the medical industry
At VULKAM, we're really proud to be part of that guide; We consider this as a recognition for our large range of medical and industrial applications for our custom amorphous metals.
We know many applications for amorphous metals in the Medical industry, and specifically for the Medical Device market : Dental implants, chirurgical instruments, optical applications, etc.
VULKAM's unique molding process makes it possible to manufacture final parts with unmatched characteristics, which is such a disruptive know-how in the molding industry.
In that guide, we're happy to say that we're looking for industrial partnerships in order to co-develop micromechanical parts.
You can find the Vulkam's slide p.58 in the "material, metal shaping" chapter.
http://www.medicalps.eu/2019/03/07/le-catalogue-des-fournisseurs-et-sous-traitants-du-secteur-medical-du-sillon-alpin-est-arrive/
* Medicalps is a Healthcare Industry Cluster in Grenoble which promotes the local medical companies development.
** Mont-Blanc Industries is a major cluster that promotes Savoie, Haute-Savoie and Auvergne-Rhône-Alpes traditional processes for the mechanical industry