VULKAM has developed thermomoulding processes dedicated to the manufacturing of economically and technically efficient medical device components.
The combination of unique metals with unique production processes
Manufacturing medical components with unique geometries and outstanding properties
Vulkalloy Nb-Med microthermomoulding for highly stressed components
Vulkalloy Nb-Med is the alloy specifically developed by Vulkam for demanding micromechanical applications, such as highly stressed components or implants. It is processed by the "3D microthermomoulding" process. From a flat surface it is possible, for example, to thermomould 2D and half profiles by this process which is similar to high precision embossing in which the embossed part is released.
A variety of small geometries can be produced with dimensions as described in the examples below, with tolerances of +/-3 µm and raw moulded surface finishes down to Ra 0.3 µm excluding any finishing operations.  
Some examples of applications: Nb-Med microthermomoulding is well suited to the design and production of highly stressed components of Medical Devices, instruments or implants such as:

Orthopaedic staples (Lg 8 to 20 mm * sections (1.2 * 1.5mm-1.3 * 1.8 mm).
(From: Medicalex)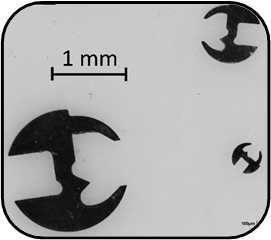 Components of hearing aids (Dia. 3-5 mm * 0.2 to 0.4 mm thick).

Endoscopic microscissors (For Instrument Dia 5,5 mm * 33 mm)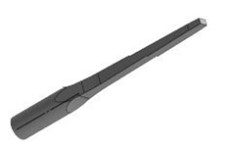 Piezoelectric inserts (L up to 20mm * Section 0.20-0.40 * 0.20-0.60 mm)
Fixing screws (Dia 1 to 2mm * 5 to 25mm)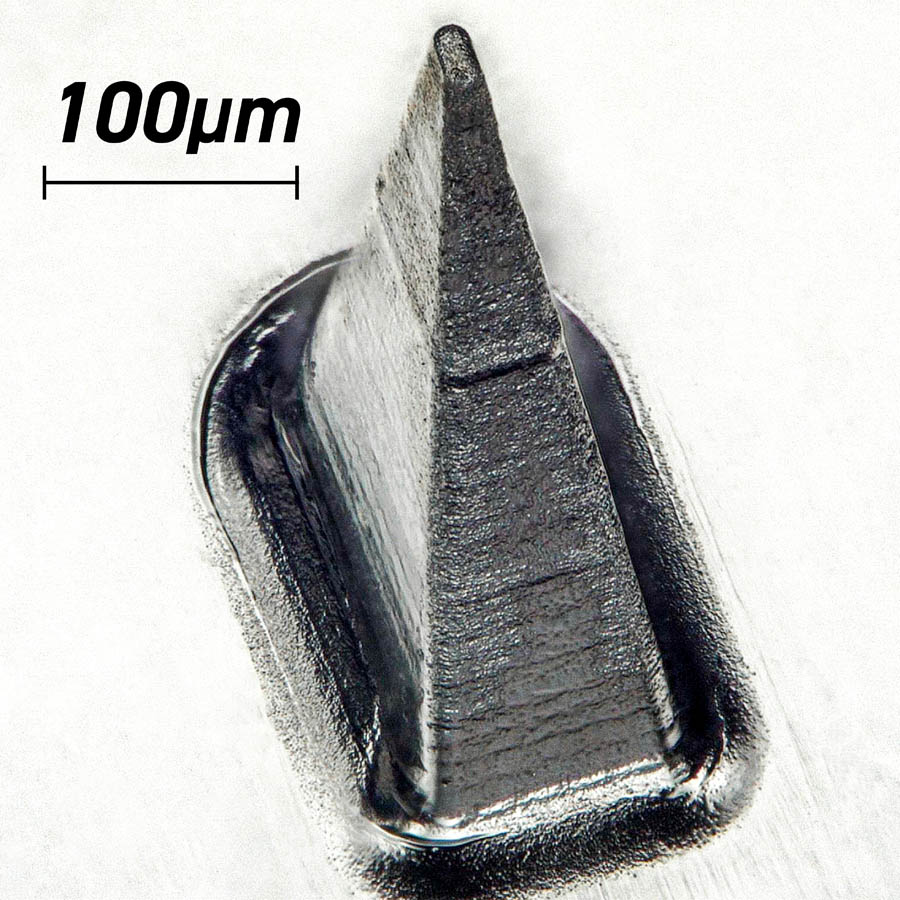 Micropatchs
(2 * 2 *0,8 mm )
Corrosion resistance equivalent to Titanium and biocompatibility for safety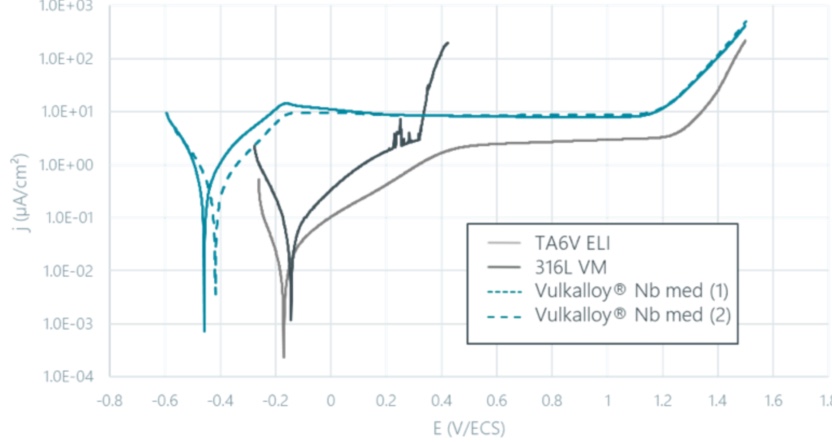 Three times the mechanical strength of Titanium to miniaturize components

Excellent fatigue strength to withstand cyclical stresses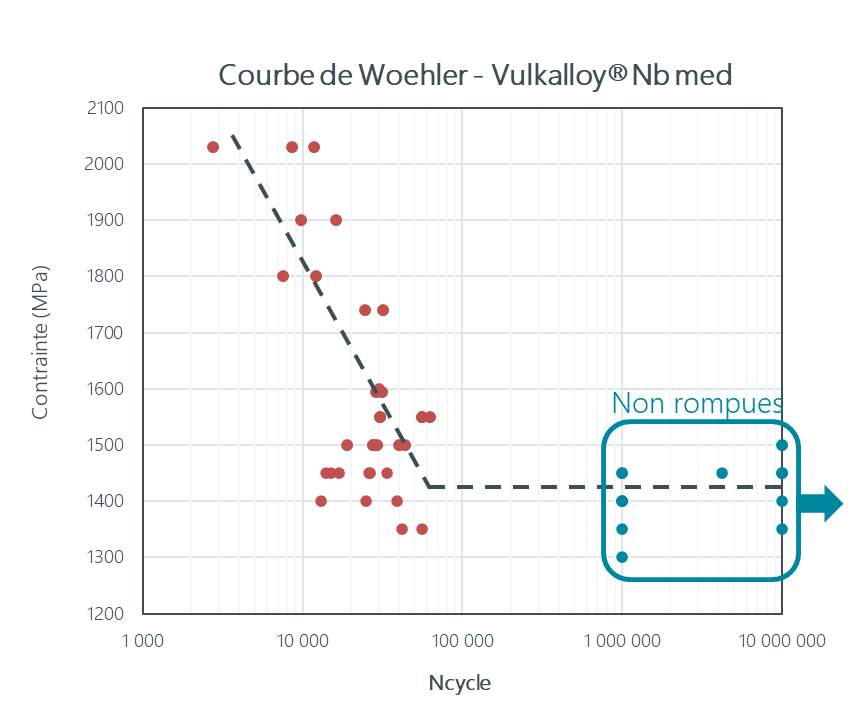 Example of a Micropatch component made by micro-thermomoulding in Vulkalloy Nb-Med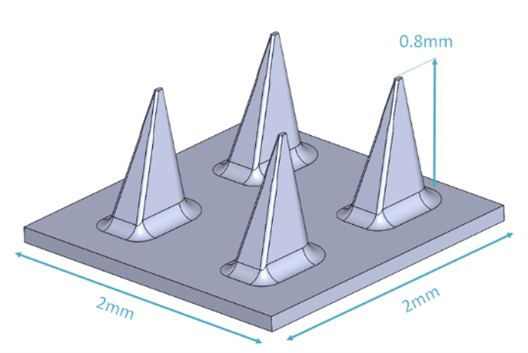 Net shape microthermomoulding of Vulkalloy Zr Med for components with various geometries
Vulkalloy Zr-Med is particularly suitable for the manufacturing of medical instruments or miniaturisable medical device components with various geometries. It is processed by the net shape microthermomoulding technology. Once the alloy has been produced, its injection by thermo-moulding enables the component to be shaped in two stages (net shape thermo-moulding + debottlenecking) to dimensions, tolerances of less than +/- 5 µm, and raw moulding surface states of Ra 0.3 µm.
Some examples of applications: Net shape Zr-Med thermoforming is well suited to the design and production of miniaturisable components requiring the excellent mouldability of the material such as Medical Devices and Instruments: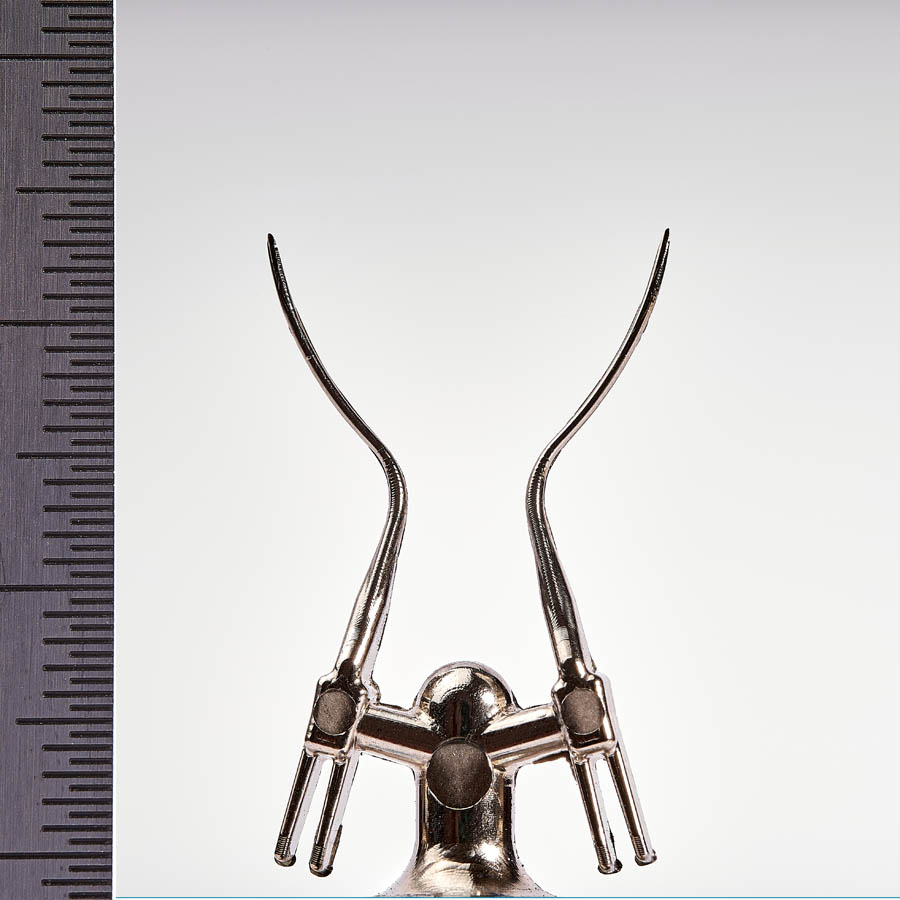 Surgical Forceps (Lg 120 /141* 12 mm * 0,1mm)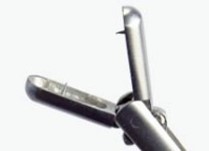 Biopsy forceps
4 mm needle jaw)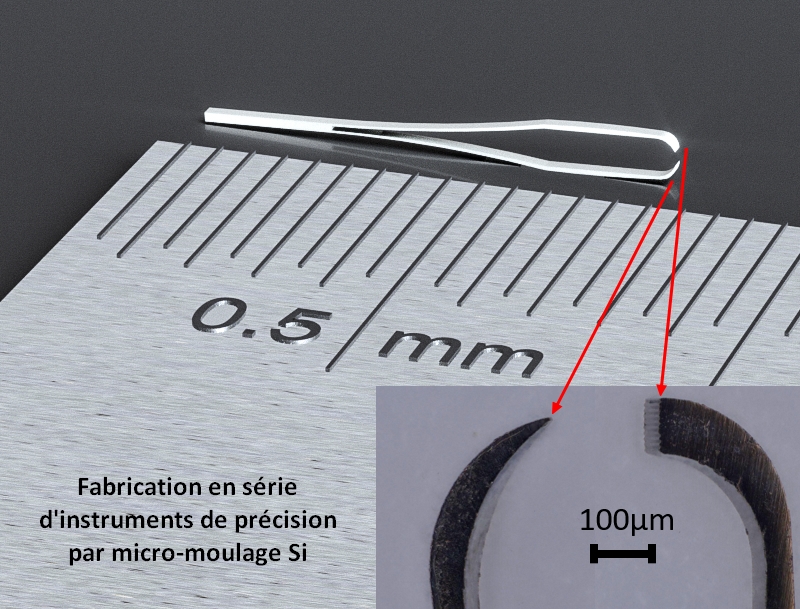 Microsurgery forceps (Dia 0,20 to 0,60 mm * 5 mm lg)

bipolar coagulation forceps (from dia. 0,2 mm)

actuator shafts for medical device micromotors (Dia 0,5 to 2 mm * Lg 10 to 40 mm).
Example of a microsurgery clamp component made by net shape thermomoulding in Vulkalloy Zr-Med
Plastic deformability to ensure greater safety in use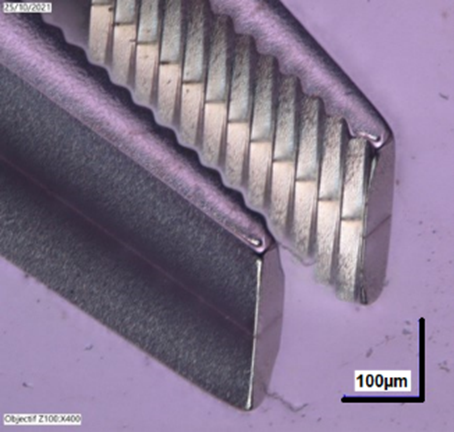 Twice the mechanical strength of titanium to miniaturise components

Corrosion resistance equivalent to stainless steel and biocompatibility for safety.