Three international trade fairs for Vulkam
Vivatechnology from 16 to 18 May 2019, Paris
We will attend in the "INDUSTRY OF THE FUTURE" area among about twenty start-ups and scale-ups* developing innovative solutions for the industry of tomorrow.
VIVATECH is the global meeting place for startups and leaders to celebrate innovation. VivaTech is the world's rendezvous for startups and leaders to celebrate innovation. It's a gathering of the world's brightest minds, talents, and products taking place in Paris on 16–18 May 2019. . VIVATECH celebrates today's innovations and tomorrow's opportunities for all those who believe in the power of technology to transform business and society.
Come on the Auvergne-Rhône-Alpes booth and discover VULKAM's solutions in the biomedical, watchmaking and aerospace industries.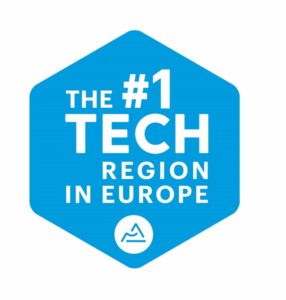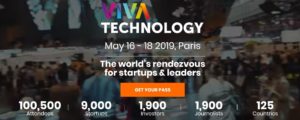 *https://www.jyse.io, https://www.ino-vr.com, https://www.3d-reverse.com, https://ambpr.com, https://arskan.com, http://www.astree-software.fr, https://capsix-robotics.com, http://www.capturax.com, http://inoprod.com/fr/inoprod-services, https://www.gedix.fr, http://matvisio.com, http://www.primo1d.com, http://dianalyse-signal.com, http://www.pixminds.fr, https://www.quadrihom.com
EPHJ from 18 to 21 June 2019, Geneva
VULKAM will be present again at the EPHJ -EPMT- SMT exhibition which will take place from 18 to 21 June 2019 in Geneva. Meet us on the L98 booth to discover and discuss our solutions in the watchmaking, micro-technology and biomedical industries.
In 2018, VULKAM was part of the 6 nominees for the 2018 Exhibition Award of the EPHJ exhibition
The EPHJ – EPMT – SMT exhibition brings together professionals from the watchmaking, medical and micro-technology industries from all over the world for four days, focusing on solutions at the cutting edge of innovation.

MedFit 25 & 26 June 2019, Lille
VULKAM will attend to MEDFIT to be held in Lille, on 25 and 26 June 2019. This is the first business convention dedicated to partnership innovation in the field of medical and diagnostic technologies.
MedFit is a great opportunity to exhibit our solutions to the biomedical and medtech world, mainly in dentistry and high-precision medical tools.
You will thus discover the exceptional properties of amorphous metal (metallic glass) in those industries.