[Covid-19 // Vulkam]
Our office has been open again since May 11th. The whole team has organized itself to get back to work and meet your needs, in the best conditions.
Unique metals and processes…
For the future of microtechnology
Unique, custom-made metals with extreme properties + specific, innovative processes for enhanced micromechanical parts.
Producing small parts that are stronger, more complex, more functional, biocompatible and more durable is part of everyday challenges that require going beyond traditional materials' and manufacturing technologies' limits. VULKAM has taken up this challenge, proposing its expertise in joining both the custom composition of new metallic materials known as "amorphous" and the mass production of parts with unmatched properties and precision using molding technologies.
VULKAM offers services ranging from pilot projects to the industrial manufacture of finished parts.
Our offer: From pilot project to mass production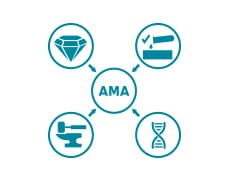 Amorphous Metal choice
Choice or development of an optimized amorphous metal for your application.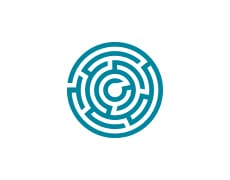 Co-design
Prototype's manufacture for final qualification.
Alloying
of large quantities of raw material.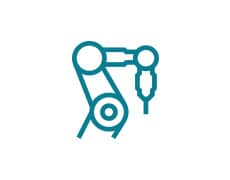 Mass production
of final parts for the customer.
Our 4 levels of expertise
Amorphous metals
Amorphous metals (also called "metallic glasses") possess a specific atomic structure, different from traditional industrial metals that are crystalline. As a result, they exhibit outstanding properties in terms of mechanical strength, hardness, magnetism, biocompatibility… Of course, these properties depend highly on the alloy chemical composition. VULKAM offers the widest range of compositions and thus the widest range of final properties.
Amorphous metals represent key candidates for current industrials challenges in microtechnics.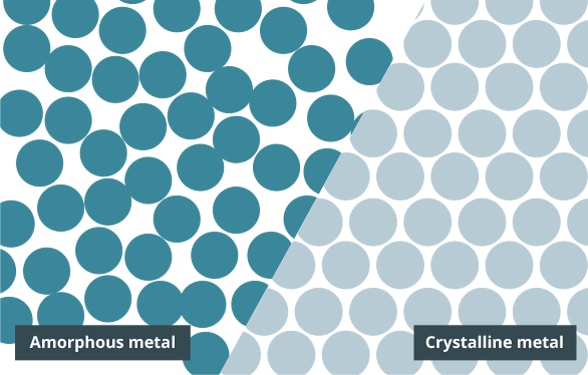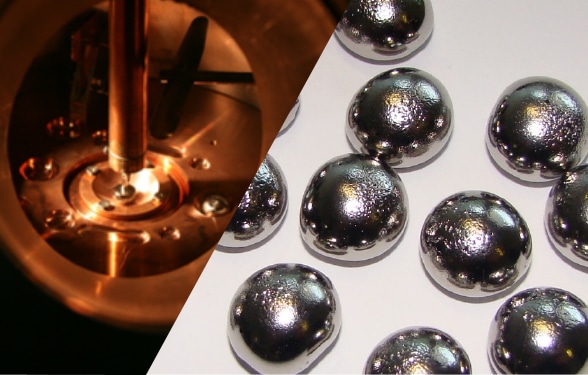 The Vulkam process
The Vulkam process is based on two successive steps :
Semi-continuous casting of the raw alloy using an in-house developed process.
Forming of the final components through molding using a second specifically developed process. The forming ability of amorphous metals is used to obtain highly accurate molded parts with custom surface finishes.